Elementor360 Newsletter Issue 26: Elementor Realigned
Elementor takes a practical turn, Posimyth and Unlimited Addons take it up a few notches.
Elementor Realigned
There has been plenty of criticism aimed at Elementor because for a long time it seemed they were focusing on sparkling do-dads. People felt they should be working on some of the many much needed features that are more central to the task of site building. However, Elementor seems to have turned a corner and released more practical features that people have been looking for.
The Pro version of Elementor 3.5 shipped with a new WooCommerce section under site settings and three new WooCommerce widgets. There one for the cart page, checkout page, and the my account page. Each widget allows you to style the features that usually appear on these pages, making them easy to customize. Pro 3.5 also included a new Progress Tracker widget that shows the reading progress of a page.
Elementor Core version 3.5 is still in beta. There are a number of features coming to the free core version. If you've found that the list of available widgets is too long, you will be able to mark a widget as a favorite so that it is added to a favorites panel at the top. There are also several new style options such as CSS Transforms, Text Stroke, and a Word Spacing Control. You will be able to drag images from the desktop into the editor and have them automatically added to the Media library.
The Elementor development team is also working on a new Flexible Container option which will be an alternative to the existing section / row / column. This will be a full Flexbox implementation that will be more performant, but might take a bit of training to learn to use. It is slated to arrive in Elementor 3.6 core.
Posimyth – The Plus Addons and Nexter Theme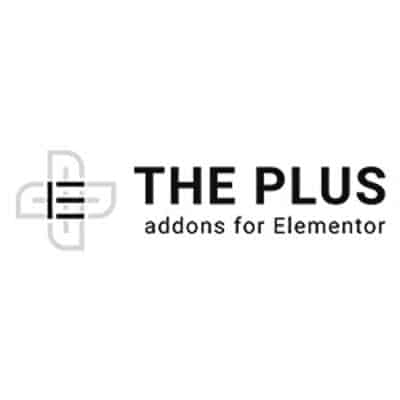 The Plus Addons for Elementor is one of the most comprehensive addons and comes with more than 120 widgets and a number of additional builders and extras. They recent release added 15 AJAX filters for use with WooCommerce, Posts, or Custom Post Types. They also added an advanced AJAX Search Bar. A Coupon Code widget and a Syntax Highlighter widget were also included.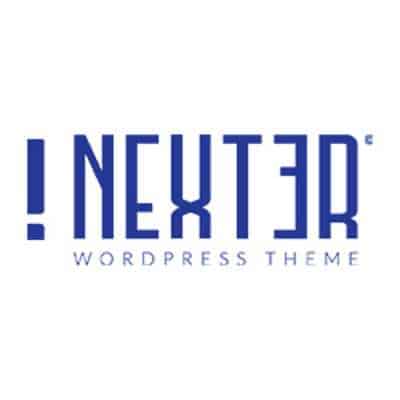 The same team recently released the first version of their NexterWP Theme. Nexter can be used with their Elementor addon or their new Gutenberg plugin for creating content templates. This is another take on a theme builder. At this point it is limited, but I am curious to see how this shapes up as it is developed further.
Unlimited Addons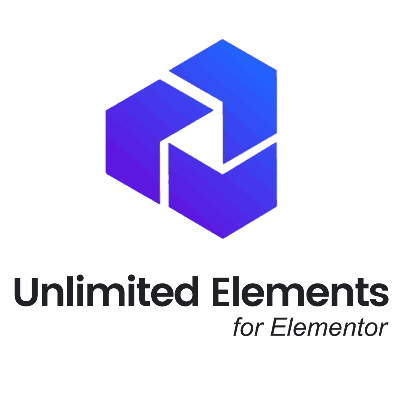 Unlimited Addons is an Elementor addon unlike any others. What makes it special is that it comes with a widget builder. I've seen a couple of other addons say they have a widget builder, but they seem incomplete. Now the developers of Unlimited Addons have added some more unique features. The team has been busy.
The Coverflow Carousel widget come in a number of layouts and styles. This gives us carousel styles not seen with Elementor before.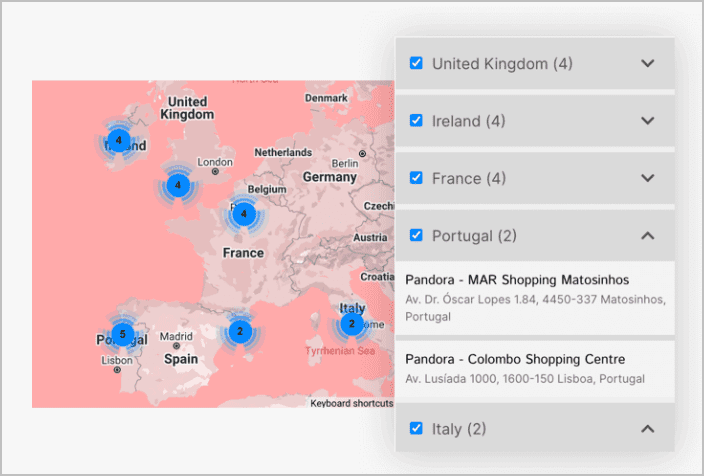 They added an advanced Google Maps widget. Among its features is a navigator option to make it easier for users to navigate between the different places on your map. You can organize the different places into categories and add a live search bar to filter the list.
They added a Load More / Infinite Scroll widget that can be used with Post widgets or WooCommerce widgets.
Unlimited Addons now has a new feature that they call "Remote Control" where they separated the carousel / slider controls for those widgets so that you can place the controls more creatively, for example on top of the widget itself or even on the side.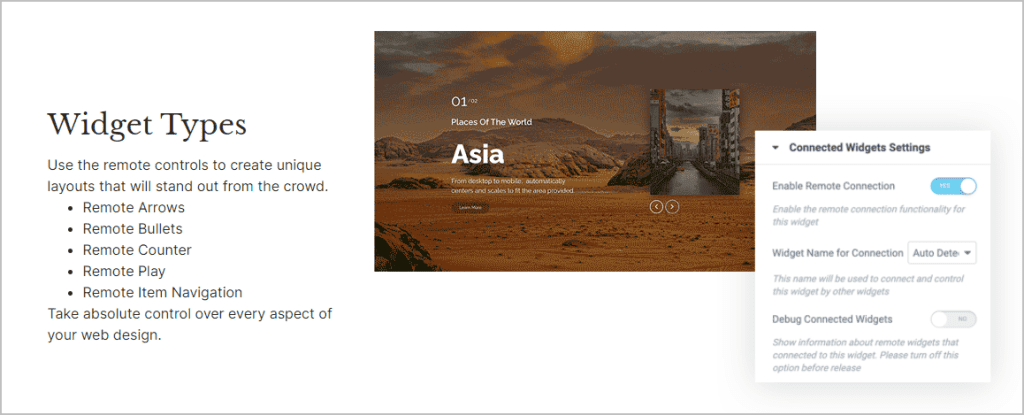 Theme News – Astra Joins the Global Color Palette Club
Elementor websites have three editors and they each have a color palette. We have the colors in the Customizer, in Elementor, and in Gutenberg. Astra becomes the 4th theme to implement global colors.
Ultimate Addons New Widget Presets
To make site building faster, Ultimate Addons now comes with widget presets. Presets are like professionally designed widget templates, except that instead of pre-designed content, you have widget styles that you can quickly apply.
Well, that's it for this issue. Happy Elementoring.